UPCOMING SEASON

Bartlett Theater Presents Annie Baker's Pulitzer Prize winning play, The Flick
Directed by Founding Artistic Director Jonathan Brady, THE FLICK opens Friday, November 2nd at The Northgate Stadium 10 Cinema. With the ever increasing need for performance spaces in Durham, like other local companies, Bartlett is seeking out creative alternatives. This production marks Bartlett Theater's first collaboration with Northgate Mall; Bartlett will be the first theater company to stage a play using Northgate as the venue.
The Flick takes place in 2012, in a run-down, single- screen movie theater in central Massachusetts. Three underpaid employees mop the floors, scrape gum off the seats, and attend to one of the last 35-millimeter film projectors in the state. Though their lives are seemingly mundane and ordinary— their struggles and aspirations are anything but. In the dingy aisles of the theater, underneath the amusing, idle workplace banter, these characters are fighting for the noblest of pursuits: authentic connection in a world that is passing them by.  Audiences will find themselves transported into these pursuits by playwright Annie Baker's uncanny ability to equally wield silence and idiomatic dialogue. Baker's Pulitzer prize-winning writing combined with Bartlett's site-specific staging, will give audiences a front row seat to a hilarious, yet heart-rending immersive theatre experience they won't soon forget.
THE FLICK will play a limited run of only eight performances. Show times are as follows:
Friday, November 2 at 7:30 PM
Saturday, November 3 at 7:30 PM
Sunday, November 4 at 2 PM
Wednesday, November 7 at 7:30 PM
Thursday, November 8 at 7:30 PM
Friday, November 9 at 7:30 PM
Saturday, November 10 at 7:30 PM
Sunday, November 11 at 2 PM.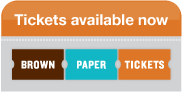 ---
PREVIOUS PRODUCTIONS
February, March 2018 
GIDION'S KNOT is the slow-burning story of one teacher's conversation with the mother of a student. The tight 90 minute show finds room to address a multitude of important and thought-provoking topics, including freedom-of-speech, violence, grief, bullying, and guilt. The play unfolds in real-time, creating a hard-to-forget—and sometimes uncomfortable—journey that is sure to challenge and move audiences.
June, 2017 
We are closing our Tennessee Williams-centered season with an evening of one-act plays that will be FREE to the public. We hope you can join our season closing night as we read three one-act plays, as well as hold a discussion on Williams' influence on theatre.
May, 2017
The Tennessee Williams-centered season will continue this May with a play that was hugely inspiring to the iconic playwright: Anton Chekhov's The Seagull. Anya Reiss's radical new comedic adaptation delves into the mysteries of the human condition and explores the beauty and tragedy of human feelings. The Seagull will be directed by Jonathan Bohun Brady and will be performed at a historic country farmhouse near the Eno River.
March, 2017
The play follows an African-American family's move from the American South to Brooklyn in 1950. Like Williams' The Glass Menagerie, Crumbs from the Table of Joy is a coming-of-age memory play that examines the ability of humans to be flexible with the twists and turns of life. The production will be directed by Karen Dacons-Brock and will take place at the Durham Arts Council PSI Theater. It will run over the first two weekends of March.
November, 2015
Bartlett Theater's inaugural production of Tennessee Williams' THE GLASS MENAGERIE  set a powerful precedent: an accessible American Classic that still packs a emotional punch. A drama of great tenderness, charm and beauty, THE GLASS MENAGERIE is one of the most famous plays of the modern theatre.