UPCOMING SEASON
GIDION'S KNOT by Johnna Adams
Directed by Bryan Conger
Feb 16-18, 23-25 and March 2-4
Durham Arts Council 120 Morris Street Durham NC 27701
GIDION'S KNOT is the slow-burning story of one teacher's conversation with the mother of a student. The tight 90 minute show finds room to address a multitude of important and thought-provoking topics, including freedom-of-speech, violence, grief, bullying, and guilt. The play unfolds in real-time, creating a hard-to-forget—and sometimes uncomfortable—journey that is sure to challenge and move audiences.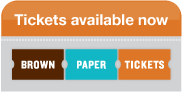 ---
PREVIOUS PRODUCTIONS
June 29, 2017 
We are closing our Tennessee Williams-centered season with an evening of one-act plays that will be FREE to the public. We hope you can join our season closing night as we read three one-act plays, as well as hold a discussion on Williams' influence on theatre.
May 20-21 & 27 – 29;  Rain dates- June 3-4 2017
The Tennessee Williams-centered season will continue this May with a play that was hugely inspiring to the iconic playwright: Anton Chekhov's The Seagull. Anya Reiss's radical new comedic adaptation delves into the mysteries of the human condition and explores the beauty and tragedy of human feelings. The Seagull will be directed by Jonathan Bohun Brady and will be performed at a historic country farmhouse near the Eno River.
March 3 – 5; 10 – 12, 2017
The play follows an African-American family's move from the American South to Brooklyn in 1950. Like Williams' The Glass Menagerie, Crumbs from the Table of Joy is a coming-of-age memory play that examines the ability of humans to be flexible with the twists and turns of life. The production will be directed by Karen Dacons-Brock and will take place at the Durham Arts Council PSI Theater. It will run over the first two weekends of March.
November, 2015
Bartlett Theater's inaugural production of Tennessee Williams' THE GLASS MENAGERIE  set a powerful precedent: an accessible American Classic that still packs a emotional punch. A drama of great tenderness, charm and beauty, THE GLASS MENAGERIE is one of the most famous plays of the modern theatre.