Bartlett Theater Presents Annie Baker's Pulitzer Prize winning play, The Flick
Directed by Founding Artistic Director Jonathan Brady, THE FLICK opens Friday, November 2nd at The Northgate Stadium 10 Cinema. With the ever increasing need for performance spaces in Durham, like other local companies, Bartlett is seeking out creative alternatives. This production marks Bartlett Theater's first collaboration with Northgate Mall; Bartlett will be the first theater company to stage a play using Northgate as the venue.
The Flick takes place in 2012, in a run-down, single- screen movie theater in central Massachusetts. Three underpaid employees mop the floors, scrape gum off the seats, and attend to one of the last 35-millimeter film projectors in the state. Though their lives are seemingly mundane and ordinary— their struggles and aspirations are anything but. In the dingy aisles of the theater, underneath the amusing, idle workplace banter, these characters are fighting for the noblest of pursuits: authentic connection in a world that is passing them by.  Audiences will find themselves transported into these pursuits by playwright Annie Baker's uncanny ability to equally wield silence and idiomatic dialogue. Baker's Pulitzer prize-winning writing combined with Bartlett's site-specific staging, will give audiences a front row seat to a hilarious, yet heart-rending immersive theatre experience they won't soon forget.
THE FLICK will play a limited run of only eight performances. Show times are as follows:
Friday, November 2 at 7:30 PM
Saturday, November 3 at 7:30 PM  SOLD OUT!
Sunday, November 4 at 2 PM
Wednesday, November 7 at 7:30PM
Thursday, November 8 at 7:30
Friday, November 9 at 7:30 PM
Saturday, November 10 at 7:30 PM
Sunday, November 11 at 2 PM.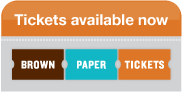 Copy the link below for directions.
The N. Gregson Street entrance to the mall is closest to the movie theater.
https://goo.gl/maps/AZRieCpyCb12
Donations made now are helping us to:
Produce high quality, meaningful work that will build a devoted audience base
Strengthen individual relationships and community partnerships that will help us further our mission
Ensure that we are taking the widest range of people with us on this intimate and immersive storytelling journey
Develop programs that meet the educational, cultural and social needs of our local schools and students
Find a permanent home with strong bones and plenty of potential
Renovate and adapt our permanent home into something welcoming, flexible and useful