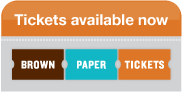 The show tells the slow-burning story of one teacher's conversation with the mother of a student. The tight 90 minute show finds room to address a multitude of important and thought-provoking topics, including freedom-of-speech, violence, grief, bullying, and guilt. The play unfolds in real-time, creating a hard-to-forget—and sometimes uncomfortable—journey that is sure to challenge and move audiences.
The production will run February 16-18th; February 23rd-25th; and March 2nd-4th at the Durham Arts Council PSI Theater. Bartlett Theater is proud to welcome back two veteran Bartlett actors: Lakeisha Coffey will play Corynn and Shannon Malone will portray Heather. Bryan Conger directs this two-woman powerhouse of a play.
Show times are as follows: Fridays and Saturdays 7:30 PM;  Sunday's at 3 PM.
ALL SHOWS WILL BE PERFORMED AT
THE DURHAM ARTS COUNCIL PSI THEATER
120 MAIN STREET
DURHAM NC 27701
We are launching a participation campaign to fund our  Season Two productions.  We plan to raise $35,000 in 35 days beginning Wednesday, December 13, 2017.  We are federally recognized as a not-for-profit organization with all donations honored as tax-deductible contribution.
Mailed donations will be gratefully accepted
Bartlett Theater
5612 Cabe Ford Road
Durham, NC 27705
Or donate online with the click of a button
Donations made now are helping us to:
Produce high quality, meaningful work that will build a devoted audience base
Strengthen individual relationships and community partnerships that will help us further our mission
Ensure that we are taking the widest range of people with us on this intimate and immersive storytelling journey
Develop programs that meet the educational, cultural and social needs of our local schools and students
Find a permanent home with strong bones and plenty of potential
Renovate and adapt our permanent home into something welcoming, flexible and useful