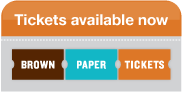 Saturday June 3rd at 6:30pm has been added!!!
All tickets should be purchased in advance online because of the unique nature of this outdoor production. 
Vital updates will be emailed to the address you use to buy tickets.
Important Notices about this Production
The Seagull will be performed outside of a historic home near the Eno River State Park.  To ensure you enjoy a wonderful evening of theatre, please make the following considerations:
During this site-specific production, the audience will be relocating between acts. Plan to wear comfortable, outdoor shoes and clothing that will allow for easy movement in grass and uneven terrain.
Chairs will be available. However, please feel free to bring your own chair or blanket if you prefer to sit on the ground.
Water and snacks will be available for sale.
Outside food/beverages are permitted, but alcohol is strictly prohibited. (Stupid liability issues!)
The area will be treated an all-natural bug repellant but Bartlett Theater will be have complimentary bug spray, if needed.
Please bring any medications you might need if you face outdoor allergies (bee stings, pollen,grass allergies, etc).
Rain Policy:
All ticket holders will be contacted by 3pm on the day of the performance if the production has to be cancelled due to rain.  Ticket holders will then have the flexibility to choose any performance time they'd like during the run or rain date weekend (June 3rd and 4th).
Parking
If you are attending with more than one person, we highly suggest you carpool together. It is great for the environment, helps with parking, and you can discuss the play on your way home!
You will receive an email the day before and the day of the event explaining parking procedures. There will be volunteers guiding to the proper places to park.
Bartlett Theater is the only theater in North Carolina or the Southeast focusing on the work of one playwright each season. And we are the only theater in the Triangle focusing on the work of modern playwrights.
If you have questions or would like to learn more about ways to support Bartlett Theater, email support@bartletttheater.com
Mailed donations will be gratefully accepted
Bartlett Theater
5612 Cabe Ford Road
Durham, NC 27705
Or donate online with the click of a button
Donations made now are helping us to:
Produce high quality, meaningful work that will build a devoted audience base
Strengthen individual relationships and community partnerships that will help us further our mission
Ensure that we are taking the widest range of people with us on this intimate and immersive storytelling journey
Develop programs that meet the educational, cultural and social needs of our local schools and students
Find a permanent home with strong bones and plenty of potential
Renovate and adapt our permanent home into something welcoming, flexible and useful